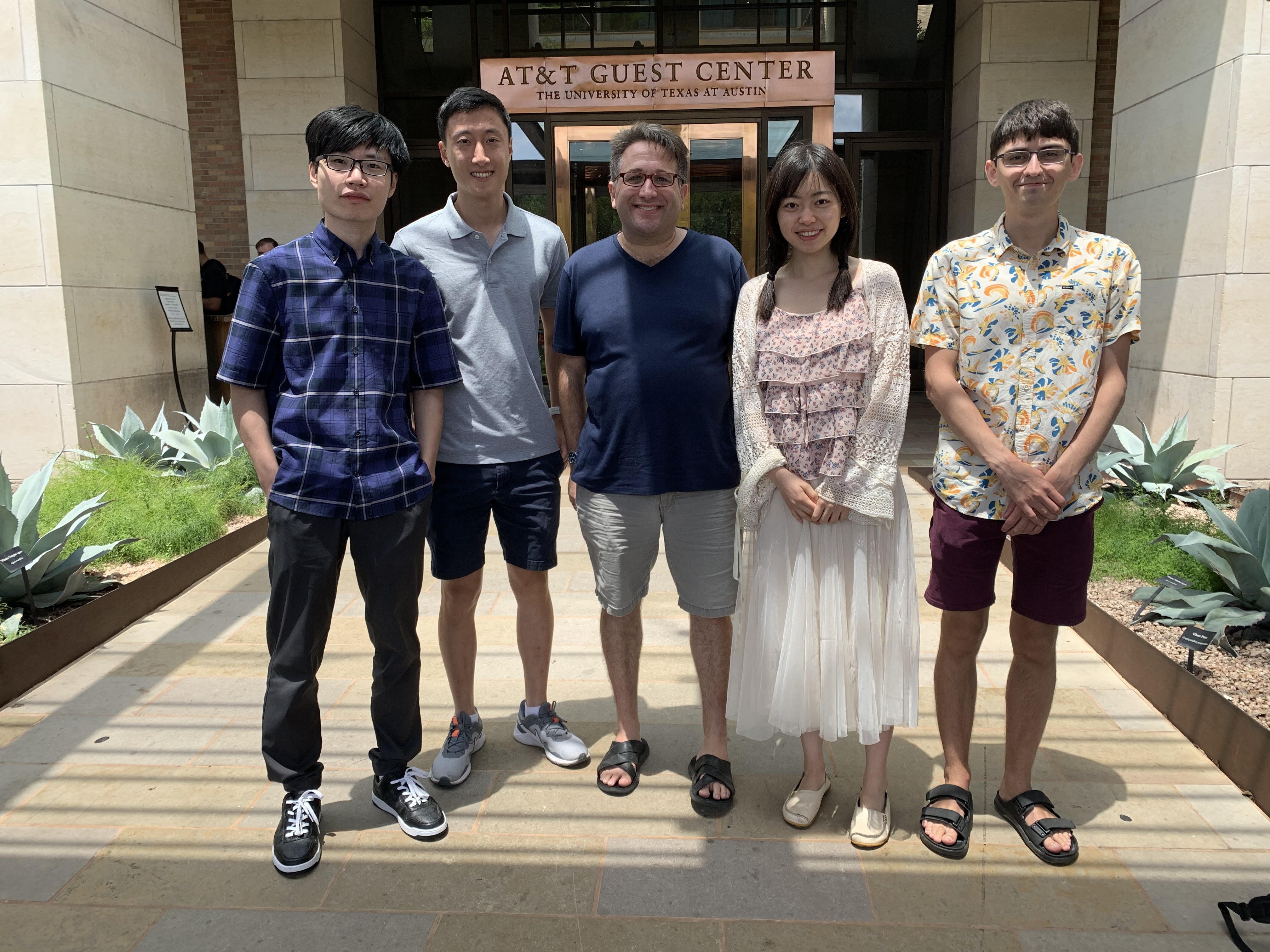 This summer, I'm delighted to report, we've had four (!) students complete their PhDs in computer science through UT Austin's Quantum Information Center:
A fifth, Dr. Yuxuan Zhang, completed his PhD in condensed-matter physics.
We also had two postdocs finish this summer:
All told, I've now supervised or co-supervised a total of 12 PhD students and 15 postdocs (see my homepage for the complete list). I'm ridiculously proud of all of them; along with my kids, they're one of the central joys of my life.
While there are many reasons to want to celebrate this news, I confess that among them is thumbing my nose at haters. This past week, Shtetl-Optimized endured yet another sustained troll attack. One troll claimed that my use of the names "Alice" and "Bob," in discussing communication protocols, was Eurocentric and offensive, and threatened to contact UT Austin's DEI office about this matter and whip up dozens of students to protest outside my office. A second troll (or was it the same troll?) accused my Chinese students of being spies and called them a long litany of racial slurs. He also accused me of being paid off by the Chinese government, and of blogging skeptically about quantum speedup claims merely to hide the fact that China will soon build a quantum computer able to break US encryption. These trolls, and others, pursued me relentlessly by both blog comments and email—acting like I was the unreasonable one for ignoring them—until I finally broke down and engaged, calling upon the Shtetl-Optimized Committee of Guardians (who I thank profusely) for needed moral support.
The fact that there are people so far beyond the reach of reason bothers me much more than it reasonably should. But whenever the toxicity of the Internet gets me down, I try to take solace from the real world. Over the past seven years, I'm proud to have built a research group at UT Austin that's welcomed students and postdocs and visitors from all over the world, and that's treated them as individuals on a shared journey to understand reality. I intend to continue in that spirit for as long as I'm able.