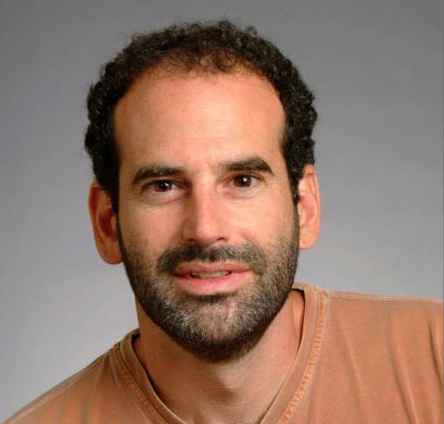 Seth Teller was a colleague of mine in CSAIL and the EECS department, and was one of my favorite people in all of MIT.  He was a brilliant roboticist, who (among many other things) spearheaded MIT's participation in the DARPA Grand Challenge for self-driving cars, and who just recently returned from a fact-finding trip to Fukushima, Japan, to see how robots could help in investigating the damaged reactor cores there.  I saw Seth twice a week at lab and department lunches, and he often struck up conversations with me about quantum computing, cosmology, and other things.  His curiosity was immense, wide-ranging, and almost childlike (in the best way).  One small indication of his character is that, in the DARPA challenge, Seth opted not to preload MIT's car with detailed data about the course, because he thought doing so made the challenge scientifically less interesting—even though DARPA's rules allowed such preloading, the other teams did it, and it almost certainly would have improved MIT's standing in the competition.
Seth was a phenomenal speaker, whose passion and clarity always won me over even though my research interests were far from his.  I made it a point to show up for lab lunch whenever I knew he'd be speaking.  Seth was also, from what I've heard, a superb mentor and teacher, who won an award earlier this year for his undergraduate advising.
Seth died ten days ago, on July 1st.  (See here for MIT News's detailed obituary, and here for an article in Cambridge Day.)  While no cause of death was given at the time, according to an update yesterday in the MIT Tech, the death has been ruled a suicide.  Seth is survived by his wife, Rachel, and by two daughters.
With his cheerful, can-do disposition, Seth is one of the last people on earth I'd imagine doing this: whatever he was going through, he did an unbelievable job of hiding it.  I'm certain he wouldn't abandon his family unless he was suffering unimaginable pain.  If there's a tiny atom of good to come out of this, I hope that at least one other person contemplating suicide will reflect on how much Seth had to live for, and that doing so will inspire that person to get the medical help they need.
Incidentally, outside of his research and teaching, Seth was also an activist for protecting the physical environment and open spaces of East Cambridge.  At the "Wild and Crazy Ideas Session" of one CSAIL retreat, Seth floated a truly wild idea: to replace Memorial Drive, or at least the part of it that separates the MIT campus from the Charles River, by an underground tunnel, so that the land above the tunnel could be turned into a beautiful riverfront park.  In his characteristic fashion, Seth had already done a pretty detailed engineering analysis, estimating the cost at "merely" a few hundred million dollars: a lot, but a worthy investment in MIT's future.  In any case, I can't imagine a better way to memorialize Seth than to name some green space in East Cambridge after him, and I hope that happens.
Seth will be sorely missed.  My thoughts go out to his family at this difficult time.